A beautiful video went viral this week. It shows a happy boy skateboarding around a park with the help of his mother. Whilst this, in itself, does not appear particularly newsworthy, the story takes on a different light when one realises the little boy has cerebral palsy.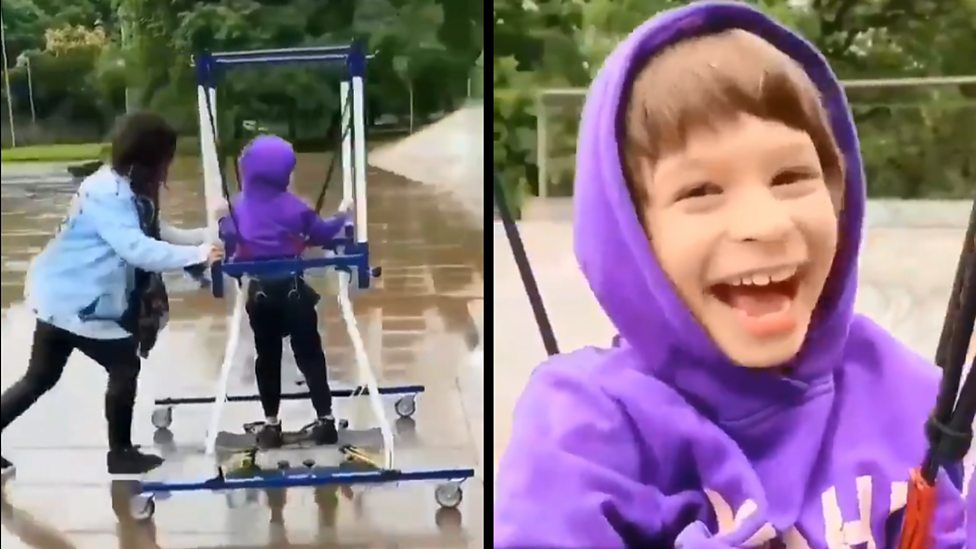 Joao Vicente is a sunny 7-year-old from Porto Alegre in South Brazil. For the first couple of years of his life, his childhood was much the same as any little boy. However, at the age of two, Joao suffered a stroke caused by a rare auto immune syndrome, which left him with cerebral palsy.
The severity of his condition would usually rule out the possibility of ever taking to a skateboard. However, thanks to the ingenuity of physiotherapist Stevan Pinto and psychologist Daniel Paniagua, this little boy was able to realise his dream. It was Pinto and Paniagua who started the Skate Anima project. The project has a very simple mission at its heart – to create skateboard adaptations, so children with various types of disabilities can access and enjoy the sport.
The adaptations usually involve a clever rig built around the skateboard which supports the child as they stand on the board and allows them to be pushed by an adult.
However straightforward the goal of the Skate Anima, the result is nothing short of magical. You only need to see the smiles on the face of Joao Vicente not-to-mention all the other children who have benefitted from the project to see its success. Small wonder that the video of the gregarious boy racked up an impressive 18.5 million views in just three days.
The Skate Anima scheme also reminds us that these children, no matter what their condition have the same hopes and dreams as any other boy or girl. Joao Vicente had always wanted to skateboard. Now, thanks to the work of Pinto and Paniagua, he and many of his peers have the means to realise that ambition.