What they are saying…
A great read with a captivating and imaginative plot. Christopher's journey towards understanding his disability was both moving and enlightening. The messages revealed throughout the plot will stay with me for a long time.
KB
Amazon Reviewer
http://www.themermaidinthegherkinjar.com/buy-book/uk/
I finished reading The Mermaid in the Gherkin Jar and loved it. It's a fun and imaginative read that offers wisdom, healing and disability education for everyone in the form of an imaginative story. I wish the author the best of success with this book and I look forward to seeing it begin to fill the gap in the special needs community. Rarely, does one find main characters with disabilities in books for kids.
CP Daily Living
http://cpdailyliving.com/
This book is a must read for anyone. I don't often read children's books but this book instantly took me back to my childhood.
What a wonderful story of a young boy Christopher who has Cerebral Palsy. Realising he is 'different' to the other kids in his class, he seeks advice from a mermaid that he finds in his grandfathers Gherkin Jar. I don't often read books from cover to cover without stopping but this was one book I just could not put down. A delightful gift for any child.
Mark Mayer
Chairman of Worster-Drought Syndrome Support Group
http://www.markinsutton.com
Lovely written book which covers lots of issues sensitively and positively. The language and dialect of the characters evokes clear images and scenes which are both heart rending and heartwarming throughout the book.

I would highly recommend this book.
Brenda Ellam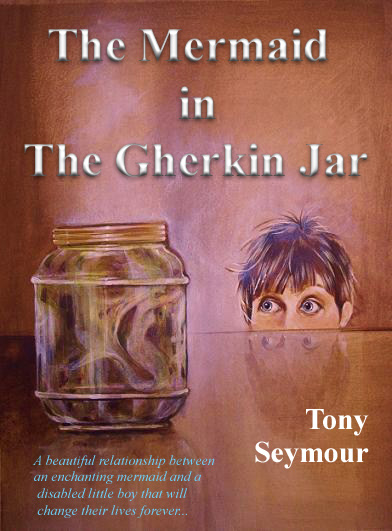 Get the book for Amazon Kindle
Learn the magic of The Mermaid in The Gherkin Jar now. Read an excerpt or go ahead and get the book to meet Christopher and Azalea today.
"This book is a must-read for anyone... a delightful gift for any child."Mark Mayer, UK
Get the book instantly
Get the book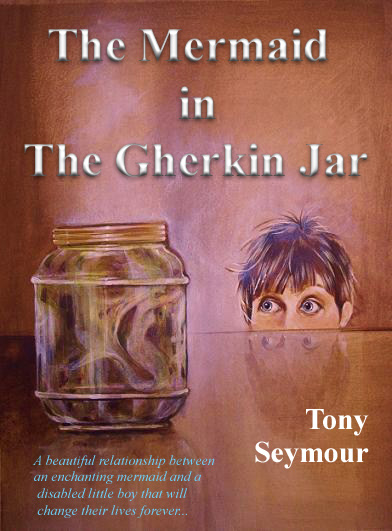 The book is available now for Amazon Kindle in the UK and the USA.
You can read a sample from the book right now for free, and discover the magic for yourself.